About Us
Too often in life, we put our values and our happiness on pause temporarily. We sacrifice our wellness now in pursuit of our long-term goals. We might even see stress as a badge of honor that demonstrates how hard we are working.
The thing is, life starts now. The habits you build now become the habits of your future. The Happiness Challenge is designed to jumpstart your habit change process while focusing on your goals. We've taken the time to put together a full habit sampling menu, showcasing the top positive habits that science has offered us. All you have to do is put in the time to practice each habit one week at a time.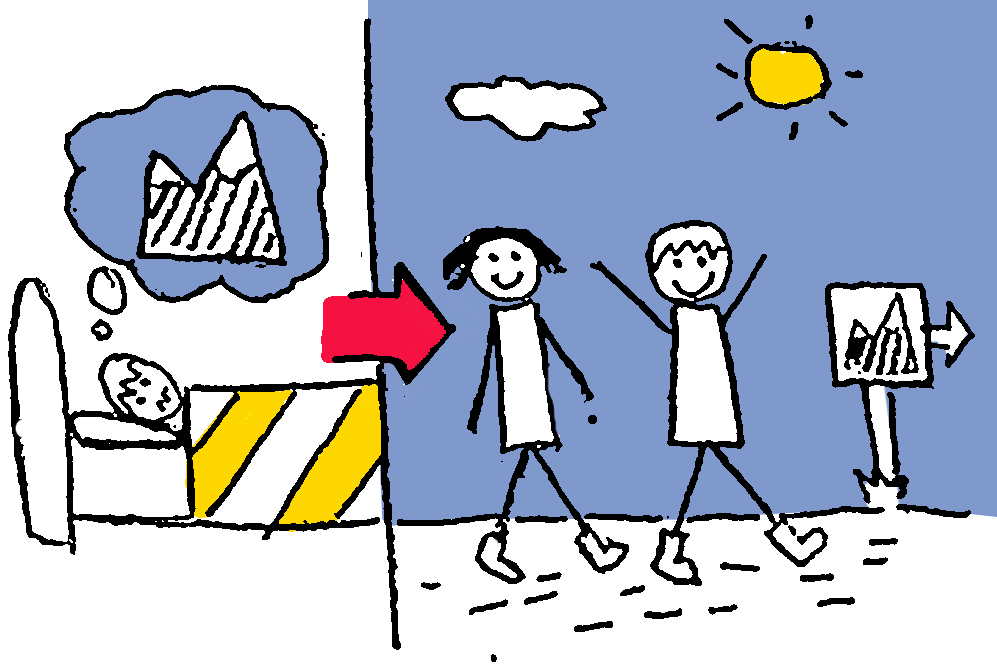 JOIN THE COMMUNITY
Sign up online to receive weekly challenge emails and campus communications. Join the other participants at your campus and invite your friends. You'll attempt the challenge along with the hundreds of other students. Make it happen together!
SET YOUR GOAL
Decide what you want to get out of the Happiness Challenge. Everyone has different goals. The goal is not simply to be happier or healthier - the goal of this program is to help you change your habits in line with your goals. We'll help participants set their goal (e.g., increasing your productivity, improving your relationships) during the first week.
CHALLENGE YOUR HABITS
Sample each habit one week at a time. We send the challenge instructions to your inbox at the beginning of each week. Then you attempt to try the habit strategies throughout that week along the hundreds of other participating students. Each habit is taught independently from the others, so it's okay if you miss a week.
PERSONALIZE THE MATERIALS
You do it your way. Every challenge focus on one habit, but presents a few different options or strategies from which to pick. We also always provide extra materials (worksheets, articles, tips) for you to use as much as you are interested.
PRACTICE WITH REMINDERS
One of the biggest barriers to practicing habit change: forgetting. We offer reminders via email and also a download-able calendar with pre-set practice reminders. You can customize settings to your needs and your schedule.
MONITOR YOUR PROGRESS
Every challenge 1) explains how to track self-ratings for that week and 2) introduces a weekly take-away question for you to consider. You are also encouraged to reflect on progress towards your goal with the weekly check-in surveys and a final wrap-up activity.
LEARN ABOUT THE SCIENCE
We've done our homework to make sure that the habits in The Happiness Challenge are derived from the best practices in research. Throughout the program we will share some of the researched benefits of certain habits and recommend relevant articles.
INTERACT ON CAMPUS
Boost your involvement with habit change by using what campus has to offer. Each week, campus coordinators will promote the resources, services, events, and/or prizes that are relevant to the weekly challenge. You can also always practice new habits with friends.